Backed up by 33 years of Solar Energy experience by the parent organization since 1986, ACE Renewtech Engineering Private Limited was established in 2017 with an aim to improvise the standards of Renewable Energy Projects with our in-depth expertise acquired through 3 decades of on-field experience.
With Head Office in Chennai, we operate PAN India & globally offering specialized services and expertise in Pre-Feasibility Advisory Services, Design & Detailed Engineering Services, Owner's Engineering & EPC-M Services, Construction Management Services, Project Management Consulting Services, Operations & Maintenance Services, Asset Management Services of Ground Mounted and Utility-scale Solar PV Power plants from concept planning through to completion, and whole lifecycle management.
Offering Services right from concept till commissioning and further O& M and asset management, ACE Renewtech Engineering Private Limited is a purely solar-focused consulting organization working with various project developers, EPC contractors and Project Investors. With the team of more than 60+ young and vibrant engineers with strong solar-specialized &global academic background, backed up an experienced & strong panel of a solar expert team, who specialize in various sectors such as Electrical-DC, Electrical-AC, Civil & Structural Engineering and multi-various Heavy Engineering industries in Power and steel sectors as well with cumulative 200+ man-year experience.
With successful engineering and implementation of 250+ MW of solar PV projects across India in the first 18 months of our company's business operation, we ACE Renewtech Engineering Private Limited have expanded their business operation globally and made significant progress.
"To Harness Green & Clean Energy, at ACE Renewtech Engineering Private Limited, We Design, Engineer & Optimize Solar PV Projects to Achieve a proper balance between a project cost estimate and adoption of technological improvement which ultimately leads to the formation of a project with formidable technology base combined with economic viability on a sustainable basis"

"Our expertise in engineering and optimum design further extends to provide construction monitoring services during execution to ensure seamless interface amongst EPC agency, subcontractors, construction agency and project owner to take it through to successful completion and commissioning within the target milestone…As a further extension of our services, we also get associated as operation& maintenance agency after project commissioning thereby providing a unique one Stop solutions"
Our Vision & Mission
Driven by Three Decades of Resolute Passion to Contribute to our Society, Our Aim is to Provide Top-Notch & Tailor-made Renewable Energy Solutions with State-of-the-Art Technology to Achieve a Sustainable Future.
Approach
Client-friendly and manufacturer & contractor independent approach, focusing on tailor-made solar power plant solutions that maximize the life cycle performances, and investor returns.
Technical Expertise
ACE Renewtech Engineering Private Limited is a one-stop shop for solar solutions with state-of-art renewable energy technology to ensure top quality products and services to our clients.
Quality - Focused
Optimum design – Cost-effective solution – Timely completion combined with quality and safety
Sustainability
Our focus doesn't stop with solar solutions, we extend it to sustainability – We care about People, Profit, and Planet
Health & Safety
Health and Safety of plant and staff are our top priority in all our projects. We adopt safety standards and procedures strictly in accordance with stipulated practice.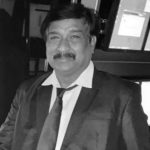 Ashok Kumar P – Group Chairman
Qualification: B.E (Mechanical Engineering) MS (EDP) IIT Madras
34 years Pioneer in Solar sector in India and popularly known as 'Solar Man' in solar industry circle who is a recipient of National Award honoured by "Solar Energy Society of India (SESI)". Starting the career in 1986 after his MS in IIT and he and his team have executed around 10+ Million litres of Solar water heating system, 1,00,000+ Solar street lights, 300+MW projects in Solar Thermal & Solar Photovoltaics (Rooftop & Ground Mount) covering PAN India and Abroad. Former Secretary in All India pumping association in MNRE under Government of India and holds the position as the Governing Body member in TEDA under Tamil Nadu State Government as well as State President of Tamil Nadu Solar Energy Developer Association (TNSEDA).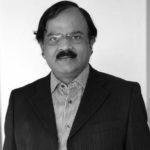 Ramachandran B – Executive Director
Qualification: B.E (Mechanical Engineering)
The cumulative experience of 39 years. Served both public sector and private sector power industries in various capacities. This includes operation and maintenance of 600 MW capacity Thermal power plant of Neyveli Lignite Corporation, Commissioning, operation and Technical services of Fast Breeder Test Reactor unit of 50MWt, Department of Atomic Energy, Government of India at Kalpakkam project. Subsequently, as branch Incharge and Executive Director for about 25 years heading the power department of M.N. Dastur & Company, Consulting Engineers at Chennai office and leading a team of engineers for power projects consultancy and detailed engineering activities from project conceptualization to commissioning for small, medium and large capacity power projects both conventional and renewable energy-based power projects in India and abroad.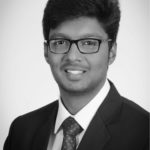 Praveen Kumar PA – Director / CEO
Qualification: B.E (Electronics and Instrumentation), MIT MBA, (General), Lancaster University, UK & ISP, International Entrepreneurship, St. Gallen, Switzerland
The cumulative experience of 5 years. Starting his Solar Career in 2013, he adapted recent technological innovations in solar power projects from world's leading solar energy markets through field visits to European countries and implemented through Joint Ventures with various companies from Germany and Austria. An effective communicator with excellent team leadership skills with recognized strength in management, International networking and technology transfer and part of Ace Renewtech team, which successfully executed 240+ MW of Solar PV Power projects in India. Selected as one of the 20 entrepreneurs in India by German Society for International Cooperation and represented India at Hannover Messe, Germany during April 2015 in Solar Energy sector, which was delegated by The Honorable PMO India, Shri Narendra Modi for the Make In India campaign.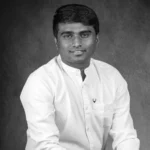 Karthikeyan S – Director – Projects and O&M
Qualification: B.E (Mechanical Engineering) M.Sc. (Solar Technology), TU Berlin, Germany
The cumulative experience of 7 years. Gained experience in SMA, Germany in Project & Business Development for solar hybrid and off-grid system. Also, experience in the solar field in developing project baselines, project monitoring with respect to cost, resource deployment, time overruns and quality compliance. Capabilities in conducting pre-feasibility assessments, securing project funding, financial incentives, evaluating the best technologies to offer the right solar power solutions with optimum system costs. Have a 200+ MW work experience in Utility-scale Solar PV power projects and Solar-Diesel hybrid projects. Excellent organizer with a successful track record in steering from original concept through implementation to manage diverse market dynamics through substantial cross-cultural experience in Germany for East African markets, Philippines & Egypt along with enhanced interpersonal skills.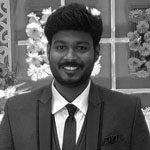 Vinoth Kumar PA – Vice President – Business Development
Qualification: B.E (Energy & Environmental Engineering)
The cumulative experience of 4 years. Having strong fundamental knowledge in the RE sector, started his professional career in the field of Solar Energy in 2016. An Energy & Environmental Engineer from Tamil Nadu Agricultural University, Coimbatore. Gained a versatile experience in Solar Rooftop as well as Ground Mounted Projects in both Technical & Commercial aspects. Have a 20+ MW Work experience in Solar PV Power Projects and all type of solar products like Solar Water Heating System, Solar Water Pumping System & Solar Street Lighting System. Plays a vital role in Business Development across the world. Also, experience in Electric Vehicle sector in the Research & Development phase.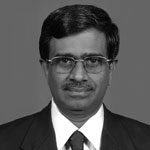 Dr. Gomadhinayagam – Expert, Civil & Structural
Qualification: B.E (Civil Engineering), REC, NIT MS (Structural Engineering), IIT Madras PhD (Ocean Engineering), IIT Madras
The cumulative experience of 36 years. Former Director General at National Institute of Wind Energy (NIWE), Chennai for 8 years towards comprehensive service management in Wind Energy Sector, Structural health monitoring, including remaining life estimation of fatigue life, Development of condition monitoring as a value addition with Industrial Internet of Things (IIoT). Deputy Director and Project Leader at CSIR-SERC: Structural Engineering Research Centre, Chennai for 25 years. Notable achievements in Structural Engineering/Wind Energy with industrial interactions include analytical and experimental knowledge on wind, wave, shock & impact, earthquake & tsunami effects on structures, experience in UN project executions on wind engineering, wind and solar power. Strategic Advisor for 10MW river basin Solar PV plant, 2MW wind techno-economic feasibility in Kerala, 100MW Solar PV balance of plant (BoP) structures for NLCIL site.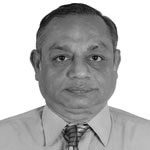 Sridharan – Expert, Electrical – AC Distribution & Transmission
Qualification: B.E (Mechanical Engineering)
The cumulative experience of 48 years. Domain expertise in various types of engineering projects encompassing all aspects of engineering disciplines, from conceptualization to implementation in various sectors like Steel, Power, Consumer Product Industries, Infrastructure and Pharma industry in India and abroad. Currently involved in engineering services on power collection, transmission and grid tie-up systems of Large-Scale Solar Power Projects of cumulative capacity of 150+MW. With a global exposure on detailed engineering, supply & service contracts, equipment/system acceptance tests and performance evaluations for projects across the globe has successfully transferred technologies from US, Germany, Denmark & Australia – for core sector and consumer product industry. Expertise in project funding, product costing and financial evaluation of domestic and overseas projects.