2.4 MW(AC) and 3 MWp(DC) – Chennai, Tamilnadu (Owner's Engineer)
Location:
Chennai, Tamil Nadu, India
Capacity:
2.4 MW and 3MWp(DC)
Client:
British Agro Products India Limited
ACE Renewtech Engineering Private Limited had the privilege of providing Owner's Engineering Services to our client British Agro Mushroom farm located at Madurantakam of Kancheepuram District, Tamil Nadu, India, where our parent organisation KCP Solar Industry was involved as an EPC agency.
Project Highlights:
Project Size: 2.4 MW and 3MWp(DC)
Project Type: Ground-Mounted, Utility Scale & Captive Consumption
Location: Chennai, Tamil Nadu
Developer: British Agro Products India Limited
EPC Contractor: British Agro Products India Limited
Area Covered: 8 acres
Project Completion: 2019 Mar
Scope:
Design & Detailed Engineering
Construction Management Services
Quality Assurance Services – Vendor Inspection and Site Quality Management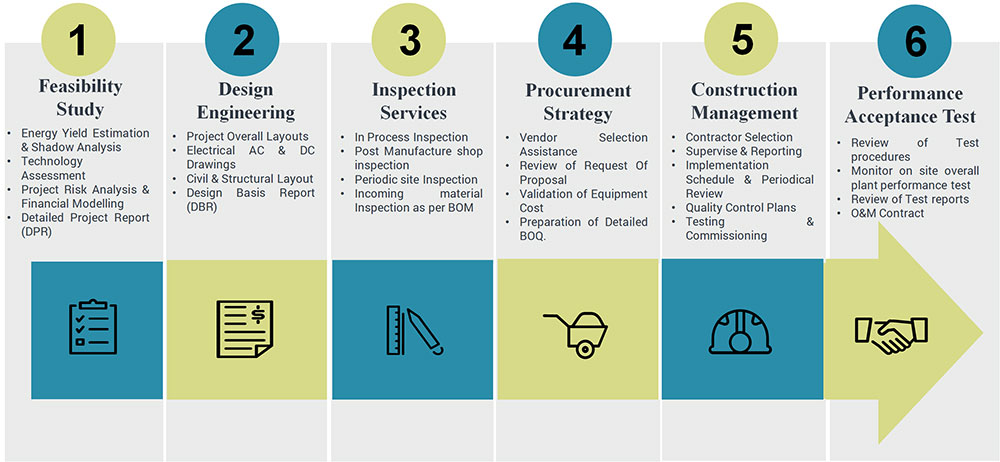 Some of the Major Milestone's Achieved:
From Zero date, record full commissioning achieved in 72 days.
First of Kind in Tamil Nadu with MONO-PERC 1500 V(DC) and 800 V(AC) technology with string inverters.
With our previous experience of working with Navaratna Organisation like NLC India, we achieved right balance between project cost and quality through which we have reached outcome of most profitable project for the owner.