4 MW(AC) and 4.6 MWp(DC)– Vizag, Andhra Pradesh (One-Stop Service Provider to EPC)
Location:
Visakhapatnam, Andhra Pradesh, India
Capacity:
4 MW and 4.6 MWp(DC)
Client:
My Home Industries Private Limited
ACE Renewtech Engineering Private Limited is engaged as Owner's engineer for 4 MW Captive Solar Power Project at Visakhapatnam, Andhra Pradesh. Responsibilities included end-to-end services provider – Pre-Bid Engineering Services, Design & Detailed Engineering Services, Construction Management Services, and Quality Assurance Services
Project Highlights:
Project Size: 4 MW and 4.6 MWp(DC)
Project Type: Ground-Mounted, Utility Scale & Captive Consumption
Location: Visakhapatnam, Andhra Pradesh
Developer: My Home Industries Private Limited
EPC Contractor: LNV Technology Private Limited
Area Covered: 16 acres
Project Completion: 2018 Dec
Scope:
Pre-Bid Engineering
Design & Detailed Engineering
Construction Management Services
Quality Assurance Services – Vendor Inspection and Site Quality Management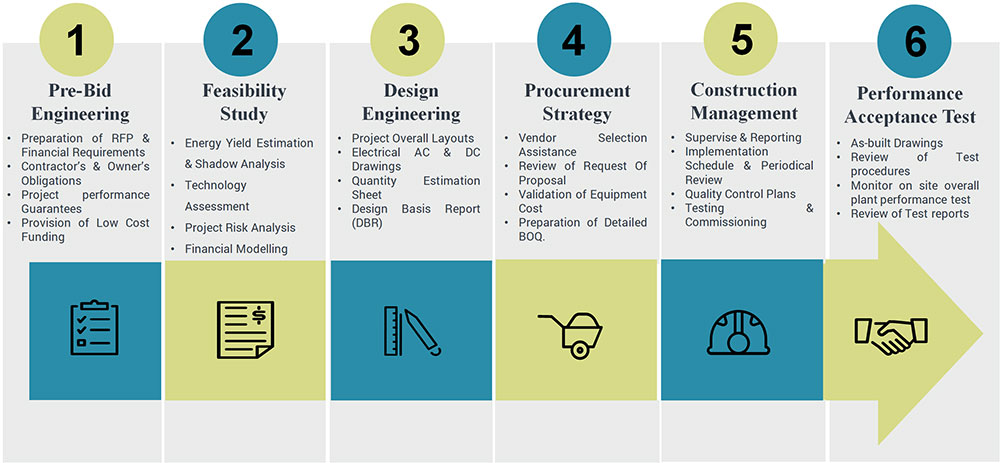 Some of the Major Milestone's Achieved:
Pre – Bid Engineering activities with direct end-client coordination and successful bid.
First of its kind in India designed with 1500V (DC) & 800V (AC) with String Inverters to reduce losses & increase Efficiency Time & Cost Optimization.
First Quality Construction and On-Time Commissioning achieved at site with our Site Construction management and Quality Assurance team.