5 MW(AC) and 6.7 MW(DC) – Trichy, Tamilnadu (Owner's Engineer)
Location:
Trichy, Tamil Nadu, India
Capacity:
5 MW (AC) and 6.7 MWp (DC)
Client:
ShriVaralakshmi Company
ACE Renewtech Engineering Private Limited had the privilege of providing Owner's Engineering Services to our client Sri VaralakshmiCompany with the site located at Thuraiyur of Trichy District, Tamil Nadu, India.
Project Highlights:
Project Size: 5 MW (AC) and 6.7 MWp (DC)
Project Type: Ground-Mounted, Utility Scale & Open Access
Location: Trichy
Developer: ShriVaralakshmi Company
EPC Contractor: ShriVaralakshmi Company
Area Covered: 20 acres
Scope:
Design & Detailed Engineering
Construction Management Services
Quality Assurance Services – Vendor Inspection and Site Quality Management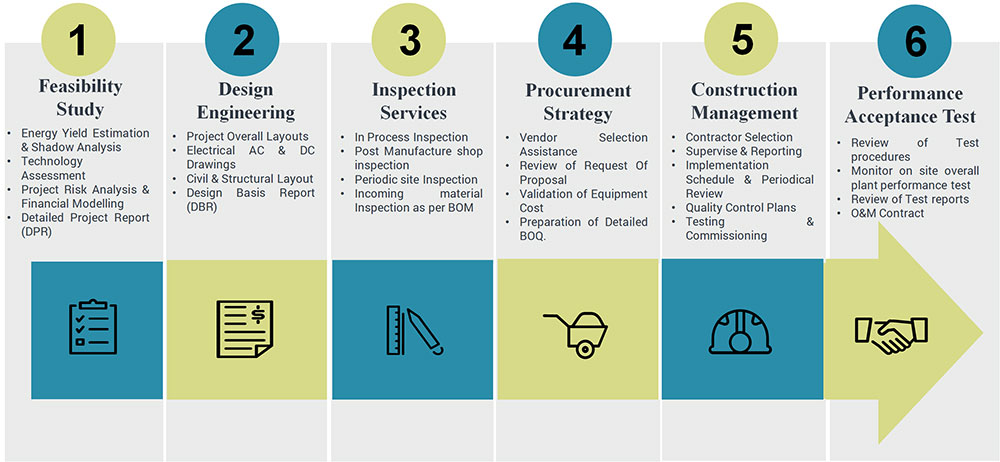 Some of the Major Milestone's Achieved:
With our previous experience of working with Navaratna Organisation like NLC India, we achieved the right balance between project cost and quality through which we have reached the outcome of the most profitable project for the owner.
Used only 70 % of the allocated budget for the project through effective methods of cost optimisation.
With Optimized Engineering and consideration of real-time factors, we continuously achieve 2 % more generation per MWp(DC) in comparison to the nearest site with the same climatic conditions and same components.